Whether you're furnishing your living room, family room, or den, you're going to want to know what to look for in different Calgary sofas. Here's a look at some of the most popular styles, and what you'll want to consider.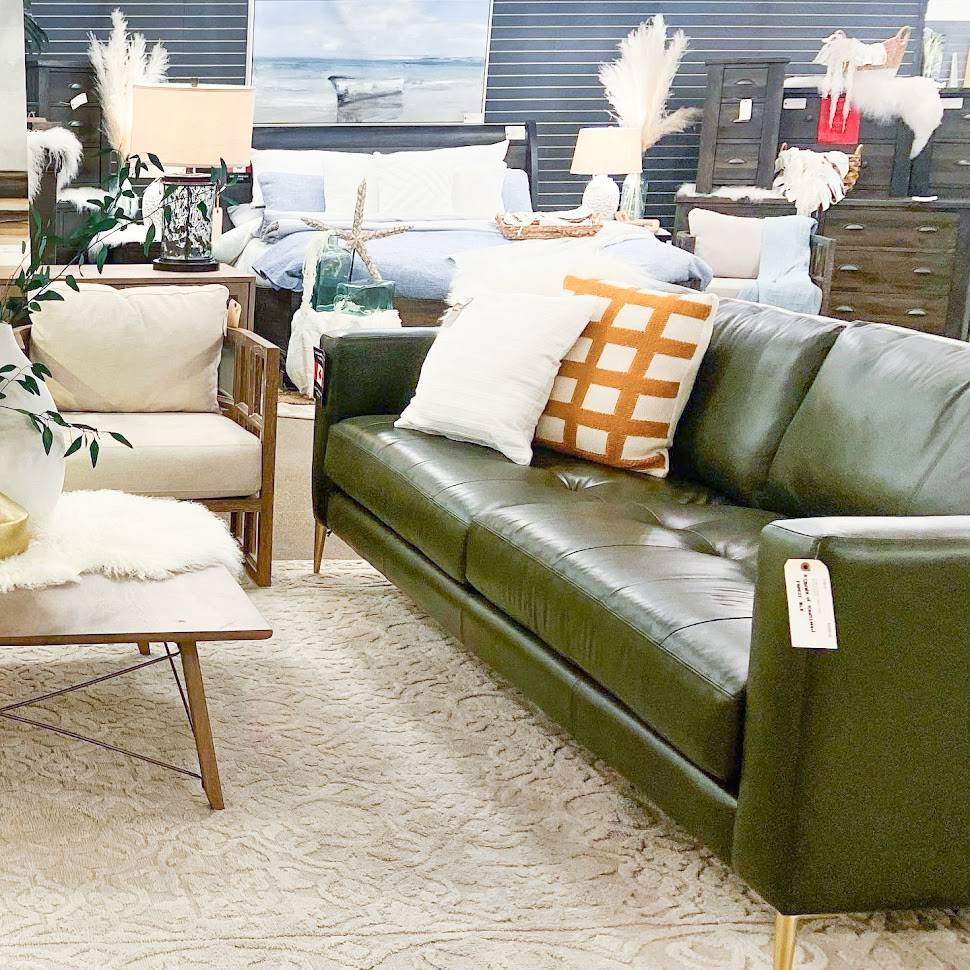 CAMELBACK
Whether you're looking for a couch for a formal living room or for a family room in Calgary furniture store-Showhome furniture, the Camelback sofa can add style to any interior. It's a versatile piece of furniture that will never go out of style.
The sofa's most prominent feature is its arched back. This unique design has defined lines and a stylish curve that blend well with the rest of the details. The sofa is made from high-quality materials that ensure durability.
The sofa's armrests and base are well proportioned, while its sleek silhouette makes it a great choice for any room. The sofa can be made from a variety of materials, including leather, fabric, and microfiber.
The sofa's seat cushion is removable, allowing you to change up your look in no time. It's also easy to add throw pillows for a different look.
The sofa's exposed legs are typically wood. However, you can finish them with decorative legs to add a decorative element to the design.
Another great feature is the sofa's bench seat cushion. This allows you to put in two or three seats if you need to. If you're not sure what size you need, the upholsterer can recommend a fabric and seat cushion size that will work.
CHESTERFIELD
Traditionally, the Chesterfield sofa is made of leather. But nowadays, you can find them in a wide variety of fabrics. Velvet is one of the most popular choices. However, velvet is not as durable as leather. Moreover, it takes special care.
Some of the materials used to make the Chesterfield sofa are cotton, wool, leather, and polyester. In general, leather is considered the best choice. It is durable, easy to maintain, and lasts for a long time.
The frame of a Chesterfield sofa should be made of kiln-dried wood. This is because it contains little moisture. However, it is slightly more expensive than other options.
The padding over the frame should be made up of a combination of foam densities. This ensures that the frame is undetectable when you sit on it. However, low-density foam can cause you to feel uncomfortable.
You can choose from over 100 velvet finishes. Velvet is a good choice for special occasions. It comes in a wide variety of colors. However, velvet requires special care.
If you are looking for a cheap Chesterfield sofa, you can find one that has foam and feather filling. However, these tend to be of poorer quality. The buttons used in these sofas are not deep enough and tend to slip out. Also, they don't have doweled joints.
L-SHAPED CONFIGURATION
Creating an L-shaped configuration of different sofas is a great way to get a streamlined look in a small space. This is especially true if you choose a neutral colour scheme that keeps the focus on natural light.
It is also a great way to create a cosy enclosing effect if you have an open-plan room. You can also use L-shaped sofas to create a home theater setting.
When selecting an L-shaped sofa for your home, you will want to consider the size of your room and the amount of people that you plan to seat. You may want to opt for a small L-shaped sofa for a smaller room, and a larger one for a larger room.
You will also want to consider the design of the sofa. This can vary from a simple recliner to a sleeper sofa. You may want to add storage space and/or a built-in bed.
A good idea is to buy a L-shaped sofa with a built-in footrest. This will create a more uniform and comfortable seating experience. In addition, it can provide a lot of space for stretching out and relaxing.
You can also opt to buy an L-shaped chaise sofa. These are slightly smaller than standard corner sofas, but they offer a great amount of seating space.
MID- CENTURY DESIGN
Using Mid-Century sofa design in your home interiors will add character. Mid-Century Modern design is a modern take on Scandinavian design, focusing on functionality and purposeful elements. It can work with almost any interior design style.
Mid-Century Modern sofas are made from a wide variety of materials. You can find leather, velvet, and fabric upholstery. Sometimes they use contrasting color schemes, energizing neon colors, and patterns. However, Mid-Century Modern sofas usually use neutral color palettes to create a clean look.
Mid-Century Modern design was influenced by industrial movements and Bauhaus aesthetics. It was a response to the new building technology of the times. It was also a response to the needs of average American and European households. Mid-Century Modern design emphasizes functionality and materiality. It was also a response to pop culture.
Mid-Century Modern designs are characterized by clean lines, geometric shapes, and organic forms. These forms can be seen in the Eames Lounge Chair, one of the most iconic pieces of furniture from the Mid-Century era.
Other pieces in the Mid-Century era include the Marshmallow sofa. This sofa is a bit more bold than most Mid-Century Modern sofas. It features 18 removable cushions, which are interchangeable. It also features grid button-tufted back cushions.
L-SHAPED VERSUS L-SHAPED WITH A SECTIONAL
Whether you're decorating a small or large living room, you'll want to know the difference between an L-shaped sofa and a sectional. This type of furniture can help you divvy up the space and make any room feel more livable.
A sectional can be a great way to break up a large room or create a focal point. It's also a good choice if you're entertaining a lot or have a family of four or more. Depending on how many people you plan to seat, a sectional can be an expensive purchase.
The best furniture store in Calgary-Showhome Furniture offers sectional for your needs that suits on your budget and your room's shape . For example, if you have a large space, you may want to consider a U-shape sectional. This type of sofa has a center piece, plus chaises on each side.
For smaller rooms, a slimmer sofa might be a better option. You can also anchor a free-floating sectional with a console table. You can also add a rug to complete the look.
The best way to decide which is the best option for your space is to draw a floor plan. You'll want to measure the dimensions of your sofa and the size of your living room to determine what will work best.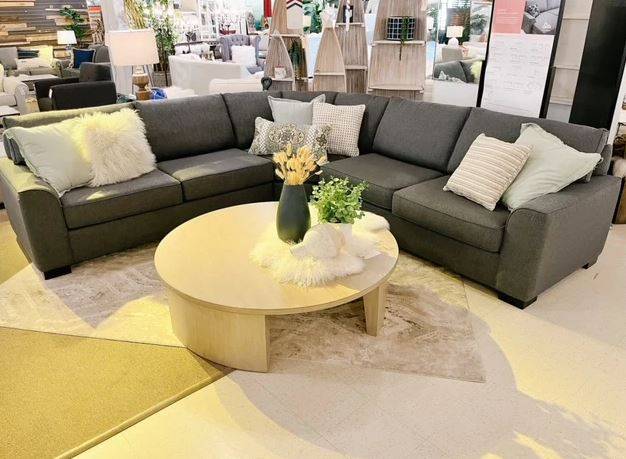 SECTIONALS CAN BE SMALLER AND DON'T CLUTTER THE ROOM
Whether you're building a new home or just trying to spruce up your existing living space, sectionals can help you create a functional, beautiful space without wasting too much room. Sectionals are made to fit almost any size space, and they come in a wide variety of shapes and sizes.
The most important part of choosing a sectional is deciding which one will fit your space best. If you have an open concept living area, it's best to opt for a sectional that can be pulled out and reconfigured as needed.
A sectional can be a great way to make your living space feel bigger than it really is. The best sectionals are designed with generous seating. In fact, many of them are over 100 inches long!
When choosing the best sectional for your space, consider the size of your living room, and whether or not it will be used infrequently. A three-piece sectional is a good size for most spaces, but an apartment-sized sectional might be too big for your room.
Sectionals can be made to fit any space, and they come in a variety of styles and fabrics. A sectional with a reversible ottoman can give you even more options.
MISMATCHED THROW PILLOWS
Using mismatched throw pillows on different sofas is a great way to add interest and personality to a space. However, it can be tricky to know how many pillows to use. Choosing a color palette that speaks to you and complements the other elements in the room is the first step to success.
A two-color scheme, a monochromatic one, or a color story with a color already in the room are great ways to make a space cohesive. Pick one color as the base and two or three other colors as accents.
Mixing patterns and colors can be a fun and easy way to create a coordinated look. You can combine floral patterns with geometric patterns, abstract patterns, or kilim patterns. This combination is safe and can be used for a traditional, modern, or contemporary look.
Another way to add interest to a room is by adding textures. You can use faux fur, smooth, or rough fabrics. You can add tasseled accents to create a unique look.
There are no hard-and-fast rules for decorating with pillows. You should experiment and be creative. However, you do want to use a variety of colors, sizes, and textures.
If you're not sure how many pillows to use, start with a few. You can then add more if you want.